Perth's Best Commercial Demolition Contractor
Is it time to demolish your commercial building in Perth? In that case, you will need the help of a commercial demolition Perth contractor to do this job. Since we are among the best in the field, you can count on us to handle your project and finish it successfully.
We understand that commercial demolition is a complex process that must be meticulously planned and carried out. This is why we provide a comprehensive suite of services designed to facilitate the timely and fruitful completion of any given project. We have all the tools and expertise necessary to complete any commercial demolition job.
No matter the scope or size of your project, from a simple remodel to the complete demolition  of a structure, our team of professionals will work with you to develop a strategy that meets your individual needs. Don't worry about anything but going back to work as usual when we're done—and we're done quickly! Trust that we will put in extra effort to complete the task on schedule.
Commercial demolition Perth services are just what they sound like: services for demolishing commercial buildings. Our company is a full-service commercial demolition contractor, and we handle everything from initial demolition planning to final cleaning. If you use our services, you won't have to go elsewhere for assistance since we have considered everything.
Handling Asbestos & Other Hazards
Asbestos is the single most important reason to have a competent company carry out commercial demolition. Clients who need to demolish their buildings should only contact legitimate demolition experts due to the risk of asbestos exposure. Before any renovations can begin, a commercial demolition Perth company will clear the building of any asbestos. Only qualified and licenced personnel should handle asbestos removal.
We are the most reliable commercial demolition company in Perth, and our extensive list of services includes the following:
We are the best in the business for your commercial demolition project! Call us today!
Understanding The Need For Commercial Demolition
In order to create a place for a new commercial structure, the old one must first be demolished. Due to their scale and complexity, commercial buildings can be more challenging to demolish, making it all the more important to choose a seasoned demolition company.
In order to create room for an expansion, it is common practise for business owners to demolish existing structures on their land. For safety reasons, commercial demolition Perth can also be a viable option for certain companies when an older building has to be replaced. In the event of a natural catastrophe such as a fire, flood, or earthquake, it is highly probable that the building will need to be demolished as quickly as possible to prevent further damage.
Call us today for a FREE quote on all our commercial demolition services!
How We Do Commercial Demolition
Identifying the desired outcome is the first step in commercial demolition Perth. Is the whole structure going to be torn down, or only the insides? When it comes to tearing down a building, there is no one-size-fits-all method that can be used.
When one of our surveyors first arrives, they will conduct a thorough assessment of the building. This phase requires a visit to the property and a meeting with the client.
The cost of the demolition and any further procedures or issues that need to be addressed prior to its execution will be included in the surveyor's final report. The engineer's reports serve as the basis or blueprint for the project. The engineer's report will include his or her best estimates for time and resources required, as well as a list of any issues that need to be resolved. This document also details a thorough strategy for safely disposing of the debris.
Before any demolition can begin, all of the building's utility lines, including power and water, must be removed. To ensure that no one on the site or in the surrounding area is injured, these utility connections should be checked, removed, or diverted if necessary, prior to demolition.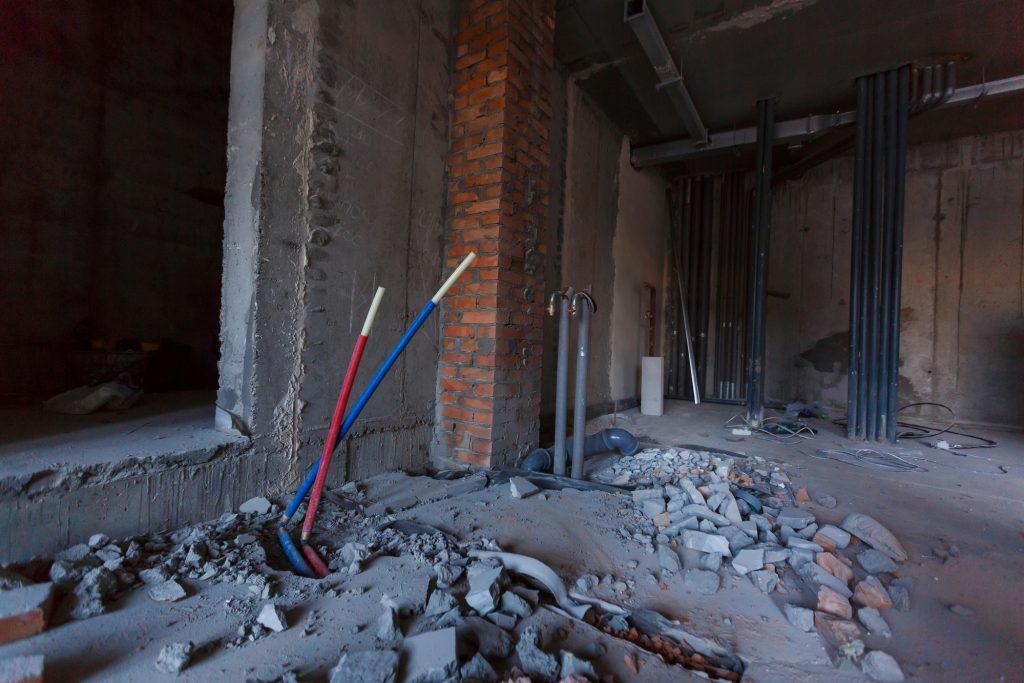 The next step is to conduct a thorough asbestos survey to identify and locate all potential sources of asbestos. Asbestos can be found in a variety of places, including older piping and ducting, hot water tank insulation, and other places where it was used for fireproofing. Commercial demolition Perth cannot commence unless all structures are properly cleared of asbestos and other potentially hazardous materials.
Once asbestos has been removed, demolition can begin purposefully by tearing down internal walls and dividers that don't support any weight. Removing load-bearing support components like the foundation or columns might be hazardous if the interior work has not been cleared first.
After that, a wrecking ball or other equipment will be used to bring down the remaining roof and walls. All waste will be hauled away and disposed of in an eco-friendly manner.
As soon as the building has been demolished, we can start cleaning and grading the ground in preparation for new construction. We also provide site clearing and grading in addition to the excavation we do—so you don't have to hire a different contractor for these.
We handle all demolitions safely and efficiently! Call us today!
Commercial Demolition Professionals Based In Perth
We are proud to claim that there is no better demolition team in Perth than ours, because we are the best in the business. We have established ourselves as the leader in this field during the years we have been in operation.
Engaging our commercial demolition Perth services means your project will be completed promptly and expertly. We can tear down any building, no matter how massive it is, with the power of our hands and the equipment at our disposal. You can trust us to handle jobs of any size, no matter how they are. Nobody in Perth can beat our rates, turnaround time, or the quality of service we provide for commercial demolition projects.
Call us today for a FREE quote on all our commercial demolition services!